Congratulations Alice Rodriguez!
Editor's note:
This article is part of a series of profiles we're writing on the Freedom & Citizenship class of 2016 to celebrate their college graduations during quarantine for COVID-19
June 09, 2020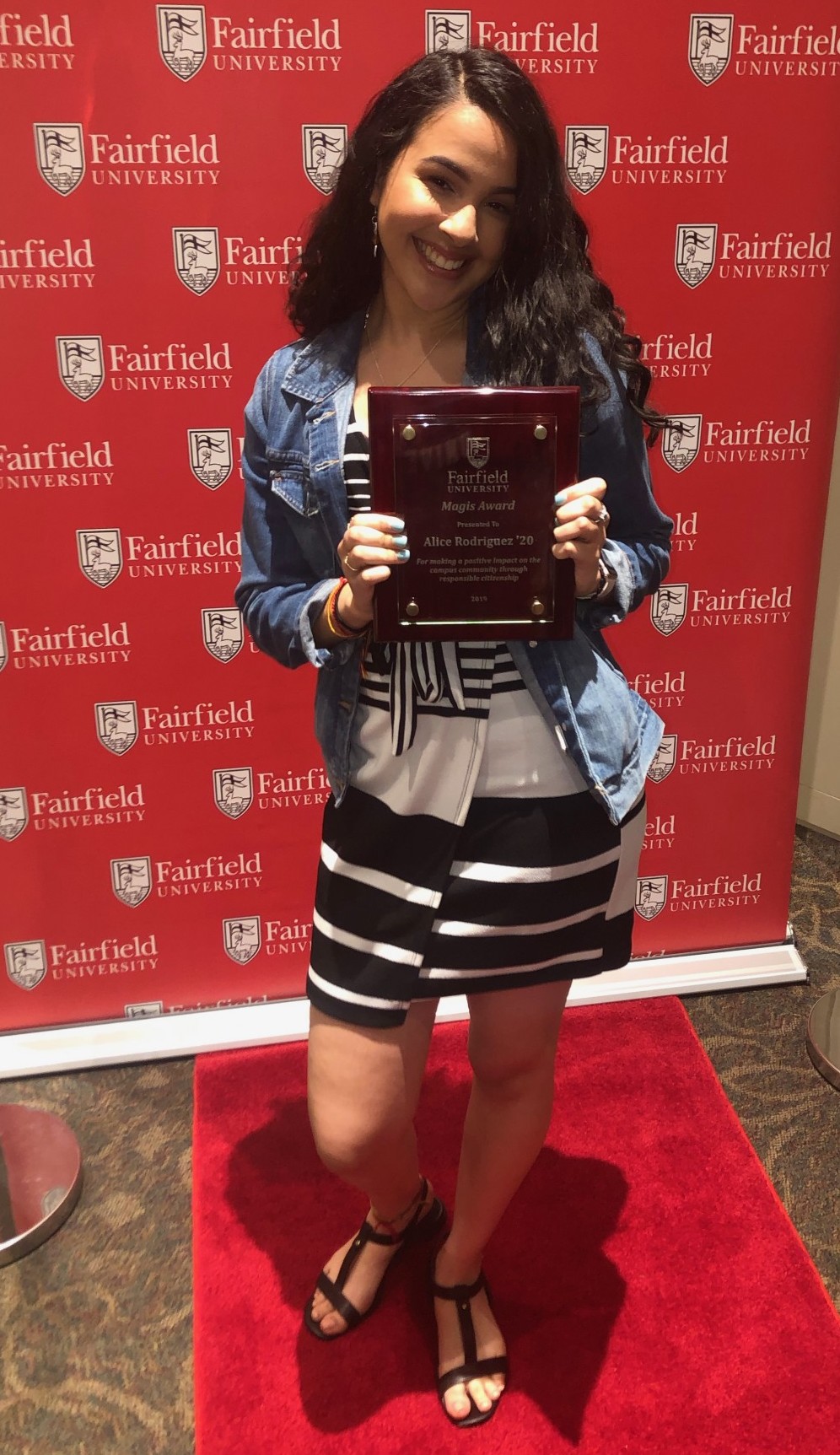 To say that Alice Rodriguez has a "very strong attachment to campus" might be an understatement. Alice had not moved out of her Fairfield University dorm since her sophomore summer, so it was going to take more than graduation, or even a global pandemic, to get her to leave. Instead of moving out when her campus closed in March, she spent the remainder of her last semester at college working as a Resident Assistant in her empty dormitory, watching over the belongings left behind by her fellow classmates. 
That's all I wanted for school, was to be involved. I didn't sleep much, but I had a pretty good experience!
Alice had her eyes on Fairfield since she learned that her high school, Mother Cabrini, had a scholarship program with the University. What ultimately convinced her to attend the small, Jesuit university in Connecticut was the opportunity to become a leader on campus, as she explains: "that's all I wanted for school, was to be involved. I didn't sleep much, but I had a pretty good experience!" Alice was certainly involved. In addition to majoring in Psychology, Alice completed three minors: American Studies, Black Studies, and Anthropology. She also spent three years as an RA, worked as a campus tour guide, and organized a suicide prevention walk that raised $25,000. Somehow she also found time in alternate summers to intern with an immigration lawyer in Washington Heights and with New York City Councilman Mark Levine.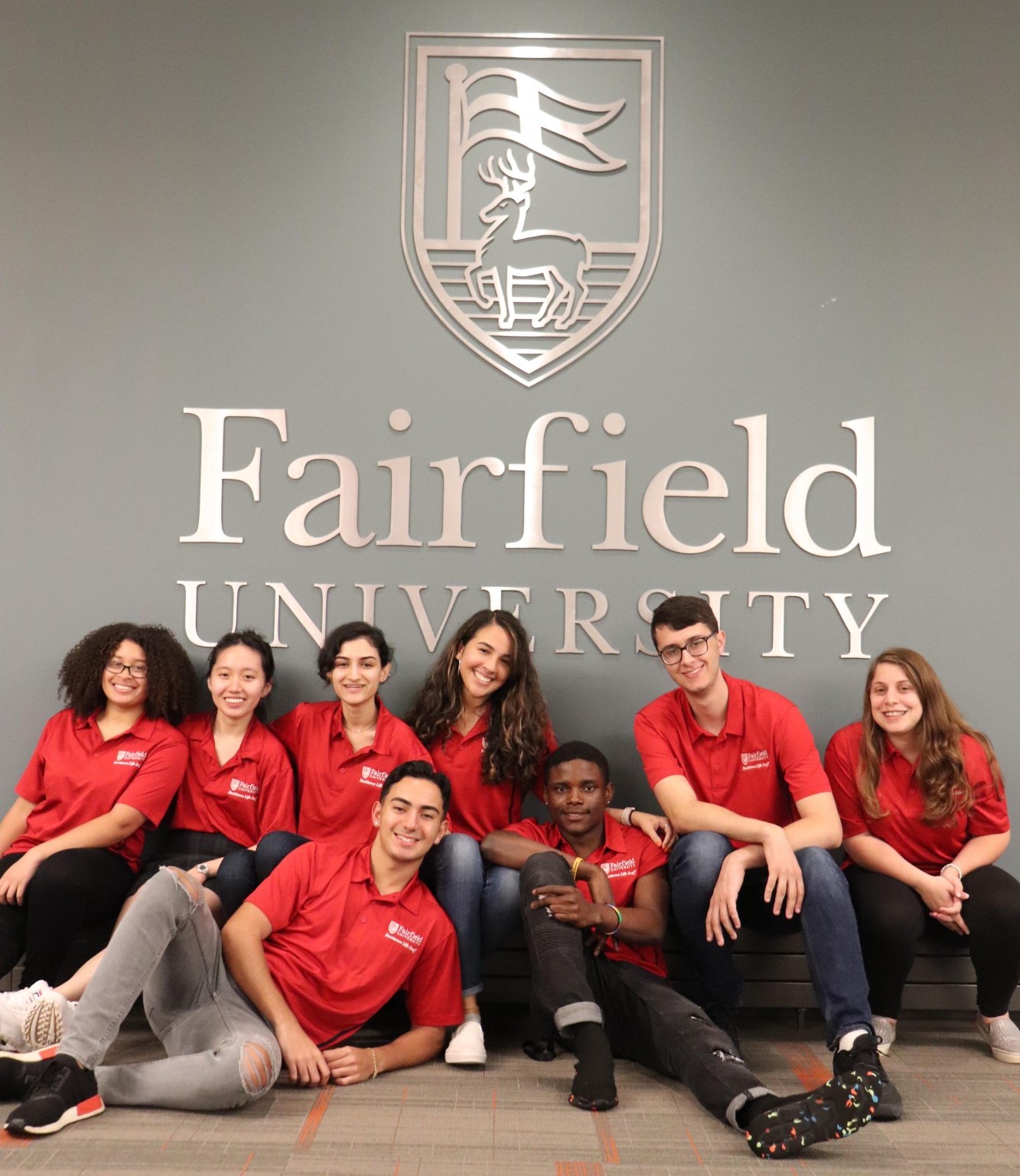 Among Alice's many achievements, her greatest contribution to Fairfield may be the two years she spent as a diversity intern in the undergraduate admissions office. From the beginning, she could tell Fairfield had disadvantages in recruiting a diverse student body, but she knew she could help make a change. Alice used the research skills she was learning in American Studies to survey current students at Fairfield and discover patterns about what made students of color choose the university. She learned there were some things the school was doing right: offering generous financial aid, partnering with city high schools, and running an overnight program for admitted students, but there was plenty more the school could be doing. Eventually she presented her research to the university and told them exactly what needed to change. Alice was somewhat surprised by her own actions, as she reflects, "If you were to tell me freshman year that I was going to be presenting my research at Fairfield about improving its own diversity recruitment initiatives I would not have believed you. I now use my voice and my privilege a lot."
Alice admits that social justice work "is not always the easiest," but she credits her experience in Freedom & Citizenship as well as her coursework at Fairfield with pushing her to act. "I've always been interested in social justice," she explains, "but before F&C I was not interested in 'politics' at all and I didn't really see the policy or philosophy behind problems. I just thought that some people were bad or racist. Freedom & Citizenship gave me foundational knowledge on justice and helped me understand how those ideas are created."
Image Carousel with 5 slides
A carousel is a rotating set of images. Use the previous and next buttons to change the displayed slide
Slide 1: Alice on campus

Slide 2: Alice at the suicide prevention walk she helped organize

Slide 3: Alice with Civil Rights activist Angela Davis

Slide 4: Alice with the Fairfield mascot

Slide 5: Alice at Fairfield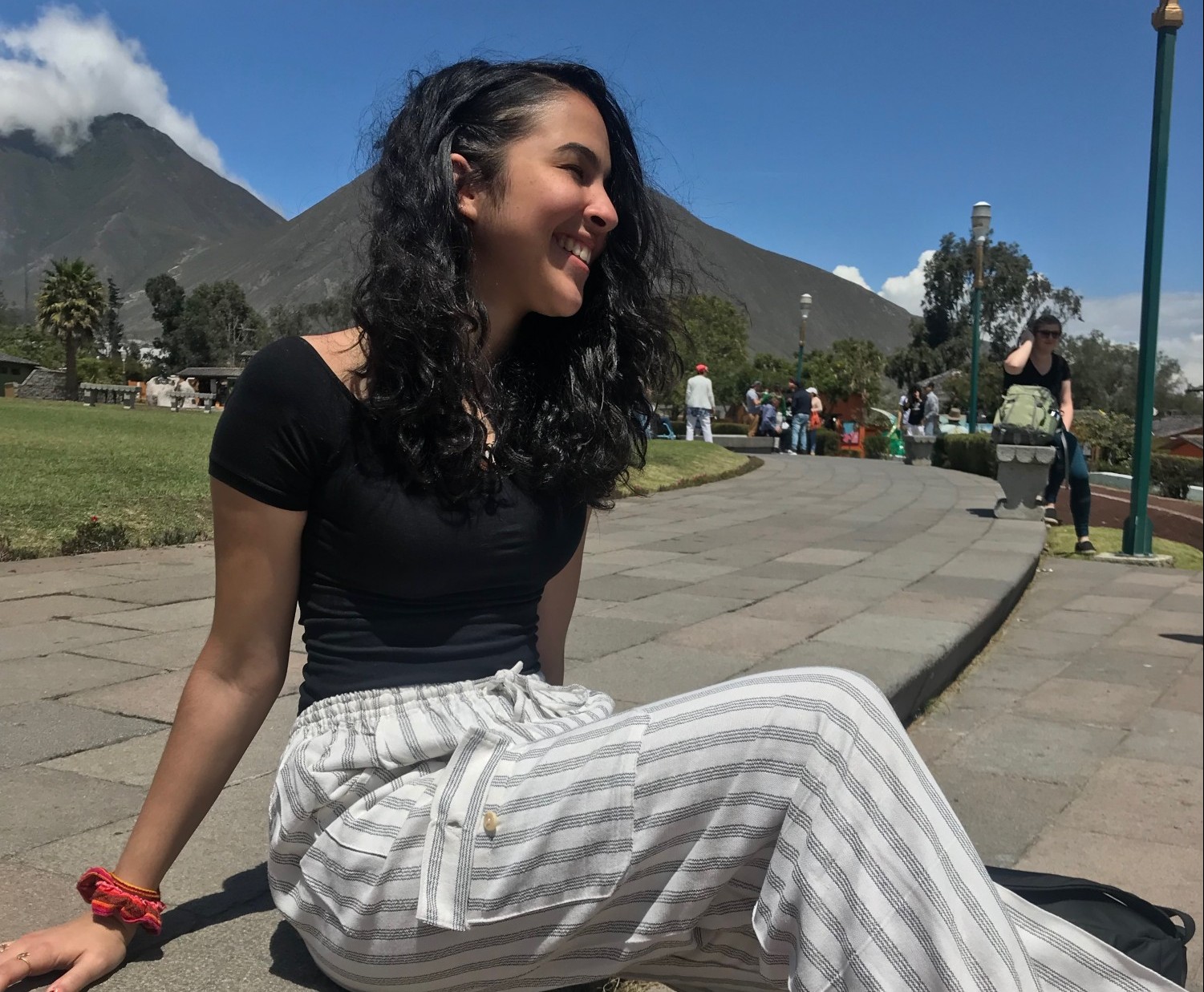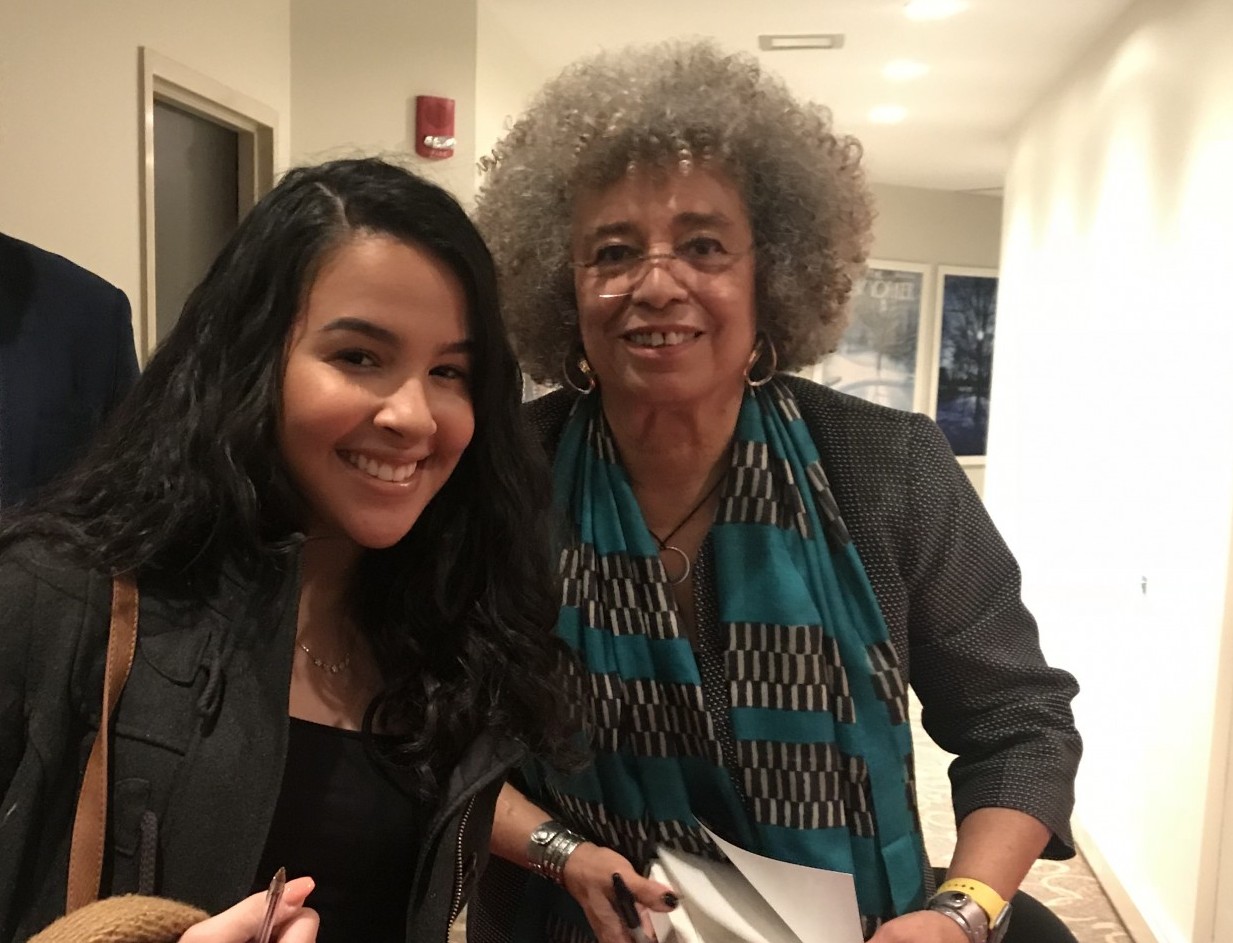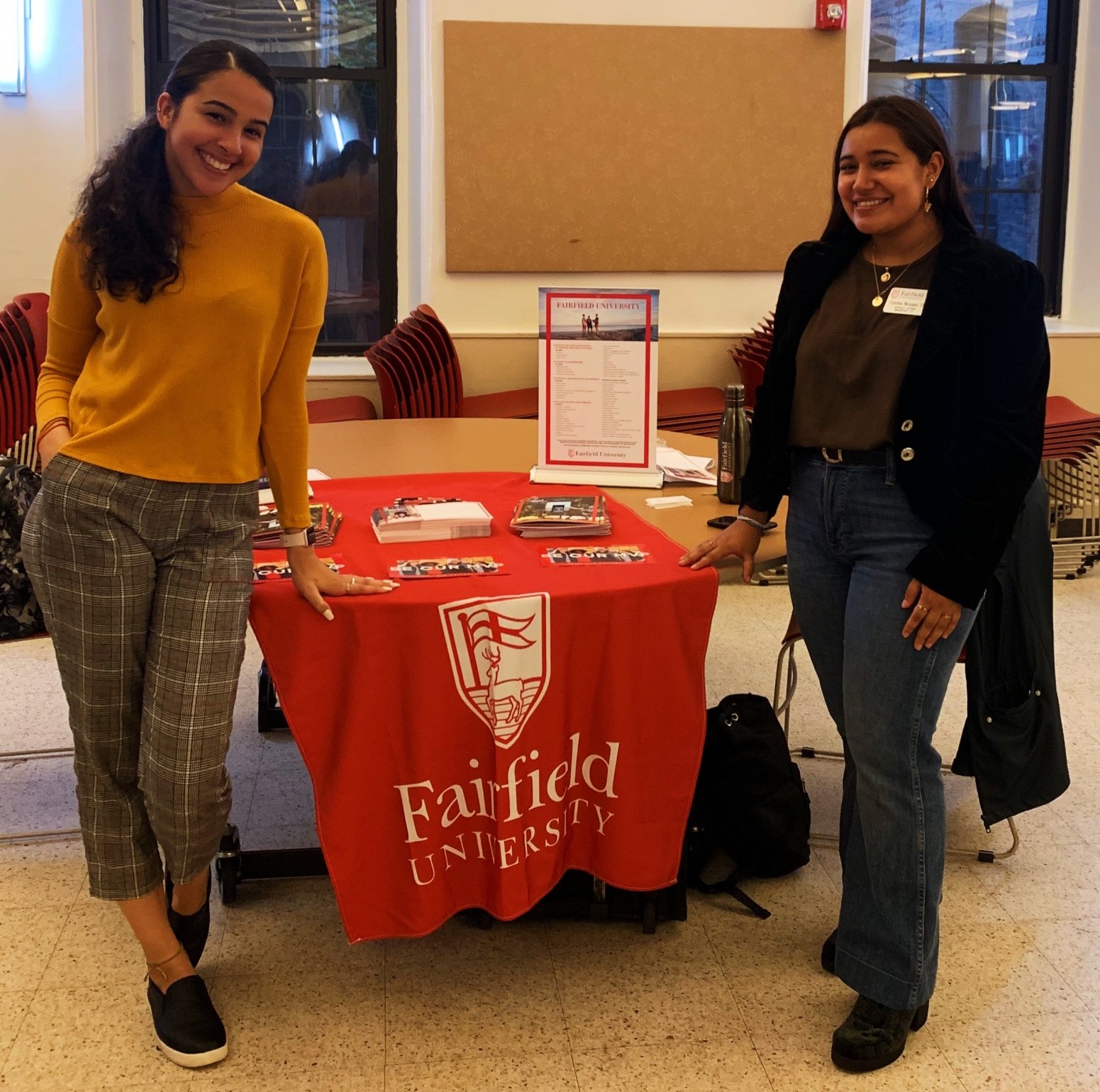 Previous
Next
For her F&C civic leadership project, Alice worked on the issue of police brutality. Her group produced a video on the topic that is just as relevant today as it was in 2016. In it, they highlight the decisions black teens make every day to avoid potentially fatal police encounters. Because of her work on the project, when Alice got to college she took a "Black Lives Matter" course that led her to pursue a minor in Black Studies, for which she won a departmental award. By her sophomore year she challenged herself in taking a graduate-level course on Critical Race Theory, something she felt confident she could do because of F&C. "We were actually reading college level work in F&C" she remarks, adding, "I don't know how much my brain processed at the time but I had that access and the RTAs and TAs helped me become a more critical thinker."
Alice has been doing a lot of critical thinking lately, especially about "cultural competency;" a psychology term that describes a person's ability to effectively work with individuals of another culture or background. For her senior thesis in Psychology she researched how clinicians are trained to work with minority groups of all kinds. She had some personal experience with cross-cultural work during her sophomore summer when she travelled to The Gambia as part of Fairfield's Global Scholars Program. She was there to teach health and wellness to Gambian school girls, but she took the opportunity to immerse herself in another culture. For a Catholic girl from the Bronx, daily life in The Gambia was certainly different, as she explains: "at seven we would go on a morning walk and say hello to every single person in the village, followed by our household chores, classes, and prayers. Every weekend I attended a different religious service so I was able to attend a christian church, a Baha'i fireside, and a mosque for Eid, which was beautiful."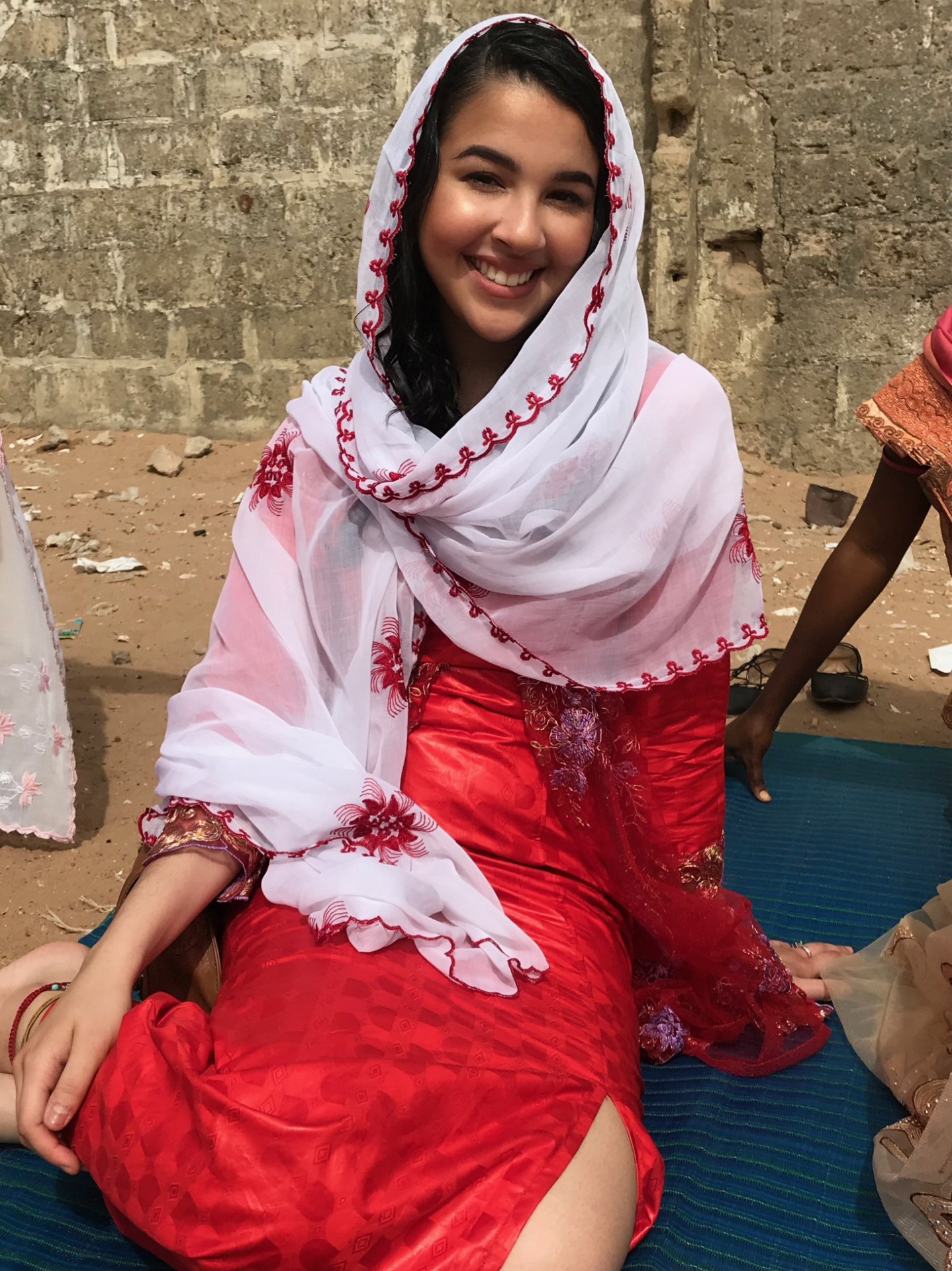 Alice explains that any time a social worker or educator interacts with individuals from a different cultural, religious, or national background, as she did in The Gambia, they have an obligation to reflect and work through those differences rather than ignore or dismiss them. A social worker who has high cultural competency will reflect on her own identities, keep up with social trends and information, and apply those lessons to successfully treat patients of all backgrounds. Through her research, she discovered that too often schools nominally committed to teaching cultural competency without actually following through, or would train their students in abstract theories without helping them apply those ideas to practical work. In her thesis, Alice is testing and evaluating practices that would be useful to social work students.
Be yourself, be courageous, and ask for help. If you have a passion, follow it and find that space at your university.
Now that her time at Fairfield is coming to a close, Alice is able to reflect on the lessons she's learned. For students who want to follow in her footsteps, Alice has some straightforward advice: "Be yourself, be courageous, and ask for help. If you have a passion, follow it and find that space at your university. Oh, and and allow for mistakes--you're going to make a lot of them!" Like her friend Domingo, Alice can't recommend enough that students take advantage of their resources. "I wouldn't have gotten where I am if I hadn't used my resources," she remarks, elaborating, "Every time I've not asked for help I've regretted it." 
The last five years of Alice's life have been defined by her passions in law, politics, and social justice, and the next five will likely be no different. Now that she has finally moved out of her dorm, she is ready to continue her work on diversity and mental health. She'll likely pursue a degree in law or social work after she takes some time exploring the nonprofit sector or pursuing a year of service. Wherever she goes next, she'll be able to leave Fairfield knowing she left an indelible mark on the campus. Congratulations Alice Rodriguez, Fairfield University Class of 2020!