This film and accompanying text were created by: 
Shilyn Quituisaca, Shrabonti Das, Ronny Llerena, and Caio Rodriguez—students of Freedom and Citizenship, 2015-2016
Teaching Assistant: Mark Shapiro
Some Facts About College Tuition
Tuition is the amount of money students pay for the classes they take; it varies depending on the college/university.
The average cost of tuition and fees for the 2014-2015 school year was: $31,231 at private colleges; $9,139 for in-state students at public colleges; and $22,958 for out of state students.
If colleges and universities were just another consumer good, like cars or clothes, we wouldn't worry as much about their cost. The rich pay more for the best stuff; the poor pay less for the worst. That's the market at work. But higher education is both.
But probably the single most important factor behind the rise in tuition is one that few other businesses share: Students are not just customers; they are also an integral part of the core product.
As of Oct. 2012, the average student loan debt for the class of 2011 was $26,600.
Private lenders control approximately 15% of the more than $1 trillion in outstanding student loan debt held nationwide.
United States has the second highest college tuition in the world.
There are more whites attending college at any given degree level than all non-whites combined.
Americans owe more in student debt than in credit card debt.
There is approximately $864 billion in outstanding federal student loan debt, while the remaining $150 billion is in private loans.
What the Candidates Said
These views were last updated October, 2015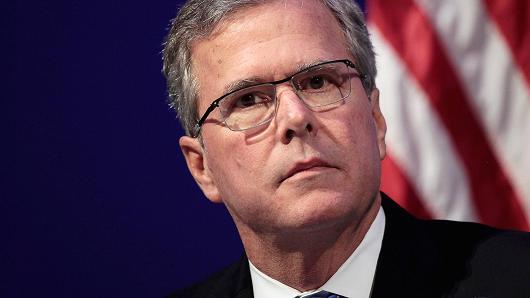 Jeb Bush
Millions of students across the country go to college with a large amount of debt that often follows them for the rest of their lives. Higher education is fairly difficult to obtain due to its crippling prices that often lead to a variety of young people to not even graduate. Jeb Bush believes college affordability is just "more free stuff." As Governor, Bush consistently proposed budgets that hiked college tuition – and the average in-state tuition in Florida's public university system increased by nearly 60%. Jeb Bush left office with Florida student debt above the national average.  Jeb Bush has focused far more attention on primary and secondary education — opposing tenure for teachers, advocating ''school choice'' — but he promotes his cutting back of affirmative action in Florida's public universities as an example of reducing government's role in education. Jeb also believes that Doesn't believe in college affordability because he doesn't want to give "more free stuff". I don't agree with Jeb because I feel like he isn't taking anyone but the upper classes' consideration when focusing on curriculum rather than affordability. Nothing making great leaps toward change.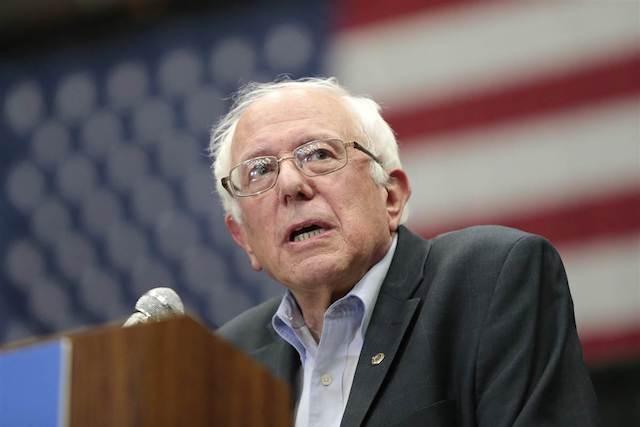 Bernie Sanders
Attending college in America is no longer easy. With raising competition, there's also constant increase in tuition. Some students find it extremely difficult to attend a college they have gotten accepted to due to poor financial status. They only desire to attend college for free. Senator Bernie Sanders has a college plan which is a lot similar to President Barack Obama's. It would make all public colleges and universities tuition-free. His College for All Act would make the legislation provide $47 per year to states to eliminate college tuition. Under this act, the federal government would be responsible for covering 67% of the tuition while the states would cover the remaining 33%. But in order to receive the federal funding, states first must meet a number of requirements designed to protect students. The act also plans to lower student loan interests, dropping from 4.32% to 2.32%. There will be more work study opportunities and the legislation will focus more on funding the schools that enroll high numbers of low income students. He also plans to impose a Robin Hood tax on Wall Street, which will not only make college tuition free but also create millions of jobs and rebuild the middle class. He wants to make college affordable for everyone.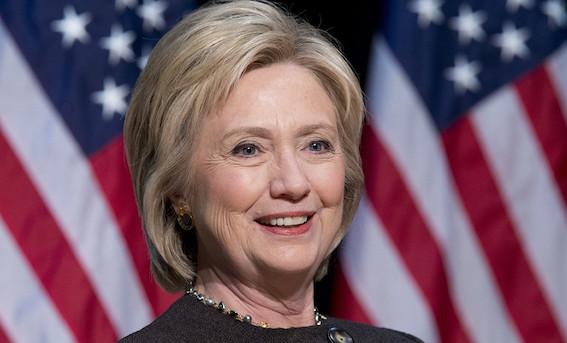 Hillary Clinton
College tuition is a huge problem that needs to gain more attention in this upcoming presidential election. The issue at hand is that many students are taking out loans in order to afford college and consequently are struggling to pay them back after they graduate. Approximately more than two/thirds of college students graduate with student loans. Some proposed solutions to the $1 trillion in student loans are to allow student loans to be discharged in bankruptcy and forgiving student loans. Easing the bankruptcy regulations for students would not exactly work because it would result in more expensive private loans. Some believe that forgiving student loans may not work because it is uncertain of where Congress would get the money to pay for this student loan relief. 

The democratic candidate I chose was Hillary Clinton. Her proposal on the issue consists of federal government spending in order to help undergraduates pay tuition at public colleges without the help of loans. Her plan may cost up to $350 billion over the course of 10 years. The money for this plan will come from raising taxes on wealthy families. She also plans on refinancing private loans at lower interest rates. Overall, her plan will not leave college students in the clear because she believes that families will make a realistic contribution to help cover some tuition costs. Some believe that her plan won't work because the cost of college tuition will just continue to rise. Although this is true, I believe that the money being contributed from taxes on the rich will make a tremendous difference in helping out students in debt.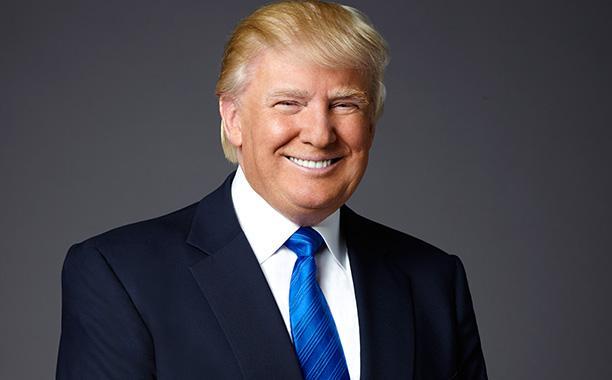 Donald Trump
Donald Trump seems to have a number of things to say on certain issues going on this country. Over the past months, the media has mainly portrayed his perception on immigration rather than other essential problems within the country. Interestingly enough, as irritating as Donald Trump may be, his position on college tuition is one that some people may possibly agree with. Trump hasn't explicitly stated a solidified plan on bettering the issue with college tuition, but when it comes to the student loan crisis (a significant portion of the college tuition issue within the nation) he believes that the federal government making profit from student loans is atrocious; something that most people are in full agreement with. However, Trump didn't exactly offer a solution to the student loan crisis either, but rather said he will create more jobs. This so called proposition is basically ineffective since it's vague. It doesn't explain what types of jobs will be created or how this well benefit the situation overall. One can assume that a benefit of this is that the creation of more jobs will minimize the reliance on the government by students for loans, but it still isn't an actual plan. How can your run for the presidency. without even making an effort to address the concerns of the multitude of students in debt solely because they're receiving an education?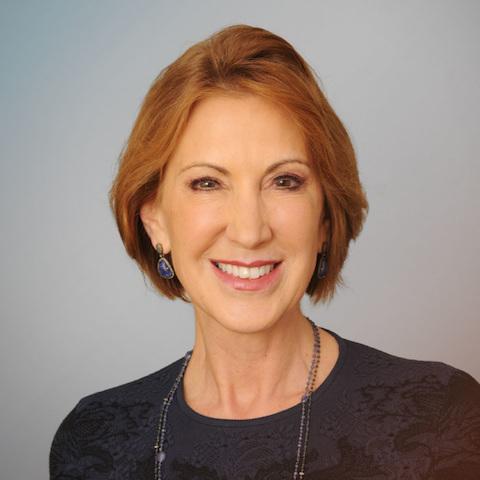 Carly Fiorina
With the economy back on its feet, one would assume that many of the economic problems have been solved. However, one topic that seems to be put in the back burner is the rapidly growing issue of college tuition. Presidential contenders from both parties have touched on the topic each in their own manner.  The president has presented a plan to make community colleges free. The issue with the plan is not the plan itself, rather it is the vagueness behind how the president  plans to solidify it with funding. Sharing an element of vagueness, republican candidate Carly Fiorina, has not expressed a plan on the issue at all. She has spoken out against the current standing of the student loan industry. In an townhall event on Periscope on May 4th, she made a claim that " the government in the last several years, under the Obama administration, has nationalized the student  loan industry…" She claims that the government has take over the industry and is dictating interest rates. The discrepancy with such claim is that private and federal student loans are still available. 
Driving the broken student loan industry is the colleges that create such debt to begin with. It is time for the issue of college tuition to no longer be of no importance. If collegiate institutions continue capitalising on a system of education it will result in a diminishment of human capital in the United States. Attaining a higher level of education will become unattainable and a privilege of the rich. Immediate action should be taken, it should  begin with bringing the topic of increasing college tuition to the forefront of the presidential race. This will allow candidates to take a stance on this issue impacting millions of students.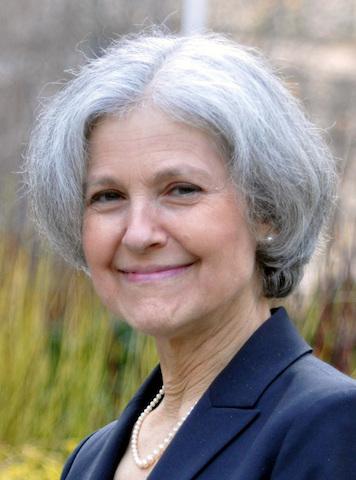 Jill Stein
Jill Stein has similar views as Bernie Sanders when it comes progressive action towards our education system. She is not a part of the Republican Party nor of the Democratic one. She's part of the Green Party. When looking at her website she describes what she wants to do, which is to "Abolish student debt to free a generation of Americans from debt servitude. Guarantee tuition-free, world-class public education from pre-school through university. End high stakes testing and public school privatization." (http://www.jill2016.com/plan). Even though I agree with some of the things she says, I don't agree with all of it. I agree that yes, we should somehow work with college tuition to make it affordable, but not completely free. Here's why; if we make it free, we make it available for all. If we make it available for all, the competition to get into a college will be really really high. Not only the competition will become extremely high, but how will we fund all that money for free tuition for all? Do you know what leads up to? Higher taxes all around. Her views on high stakes testing is another thing I don't agree with. If we don't have important tests to help with the admission process, then how can we evaluate and distinguish student from student? I'm not saying that high stake testing is the only and right way, but I believe that if you have a plan to remove something, you need to have a plan on how to fill that gap.