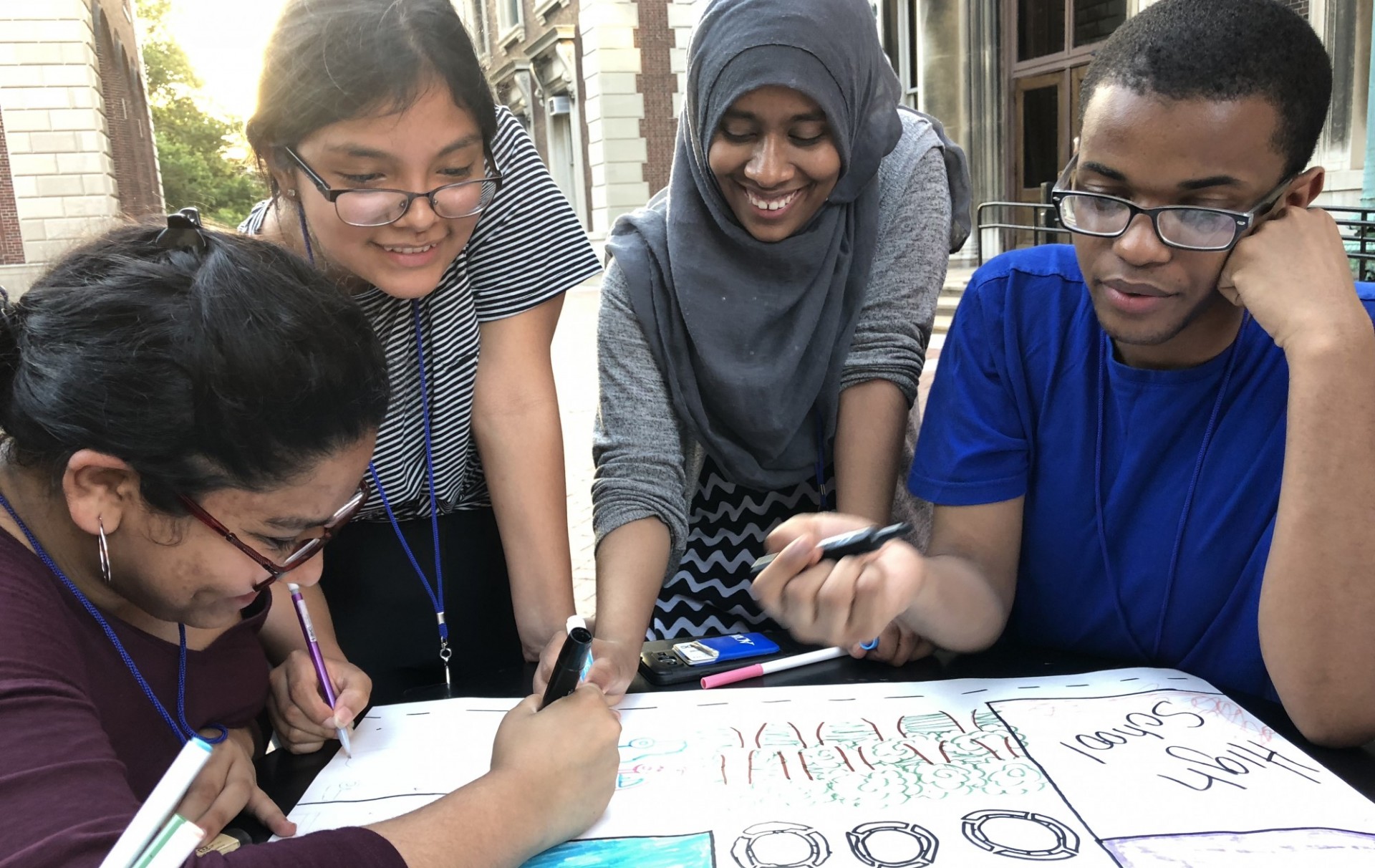 2022 - 2023 F&C CALENDAR
Joining Freedom and Citizenship means committing to the full summer and academic year. Morning seminars are absolutely essential, and families should not schedule appointments, travel, or any other work during that time. 
Swipe through to see details about the readings and daily schedule. 
Academic Year Schedule
Civic Leadership meetings take place every two weeks after school at a set date and time. Our tentative schedule is Mondays, Wednesdays, and Thursdays from 5:00 - 7:00pm (but that could change!) 
Students will be assigned in the summer to their civic group and will be expected to attend every meeting throughout the academic year (September through April). 
See this sample schedule for our immigration group. Meetings will take place either virtually via Zoom or on Columbia's campus, depending upon health guidelines. 
In your civic meetings you'll learn about your topic through research and watching documentaries. You'll engage with current advocates and activists who work on your topic by inviting them to speak to your group. And you'll act on your issue by developing a final project that calls your peers to action (tells them how they can help make a difference on your issue now)