INDUSTRIES THAT EMPLOY UNFREE LABOR
CHOCOLATE
The next time you use chocolate to satisfy your cravings, please do remember the 1.8 million children that are working in West Africa cocoa farms picking up the cocoa beans. These children come from poor families. Their parents often sell them off to get money or because they believe their children might get a better life. However a lot of these children are working under harsh conditions with both physical and sexual abuse.
NESTLE has been previously sued in 2009 by former child slaves since they were trafficked and forced to work on Nestle farms in Cote d'Ivoire. Their case is still pending. Nestle commissioned the Fair Labor Association to check its farms and they found evidence of children below the age of 15 working as well as forced labor. Similar conditions exist for HERSHEY'S and MARS who are currently being sued in California for not disclosing their use of child slaves to their customers. 
CLOTHING
H&M employees often work under critical conditions. Some employees are forced to work over time with no increase in their payments. They often work in sweatshop conditions. Employees get no breaks and work under unsanitary environments which makes them prone to illnesses.
SPORTSWEAR
In 1992, Jeff Ballinger published the story of a child in Indonesia working in disgusting conditions. The children received approximately 14 cents an hour. Global outrage at Nike conditions in its factories led to widespread boycotts and visible protests at events like the Olympics. By the late 1990s Nike admitted its labor practices were a problem and started making real changes, including publishing public reports about conditions in its factories. But things are not at all perfect. In the 2000s workers in Cambodia, Indonesia, Malaysia and other countries reported abuse, wage theft, and terrible living and working conditions. A new wave of protests have started to force Nike to keep its promises on free labor.
TECHNOLOGY
This one might come as a surprise, mainly because it's probably the device that many of us hold in our hands. Many of the people working in the factories to produce APPLE products are underage children. In 2010, The Telegraph reported that 62 workers in one factory were poisoned with n-hexane gas, and that number grew to 137 by 2011. Exposure to this gas caused macular degeneration and blurred eye sight. Another employee was later beaten and later committed suicide after he was caught stealing a part for a new Apple product. This fall, in order to get enough iPhone Xs to people, an APPLE factory forced high school students to work 11 hour days as "work experience" required for graduation.
This project was created by:
Raisa Talal, Domingo Fortuna, Rangon Islam, Anika Anna—students of Freedom and Citizenship, 2015-2016
Teaching Assistant: Tiffany May
Image Carousel with 6 slides
A carousel is a rotating set of images. Use the previous and next buttons to change the displayed slide
Slide 1: Taken Slideshow1

Slide 2: ISIS Slave $84, 20 years old

Slide 3: Attractive ISIS slave $2,000

Slide 4: ISIS (Muslim) Slave, 10 Years old $995

Slide 5: ISIS Slave on auction $500

Slide 6: ISIS Slave 40 years old $63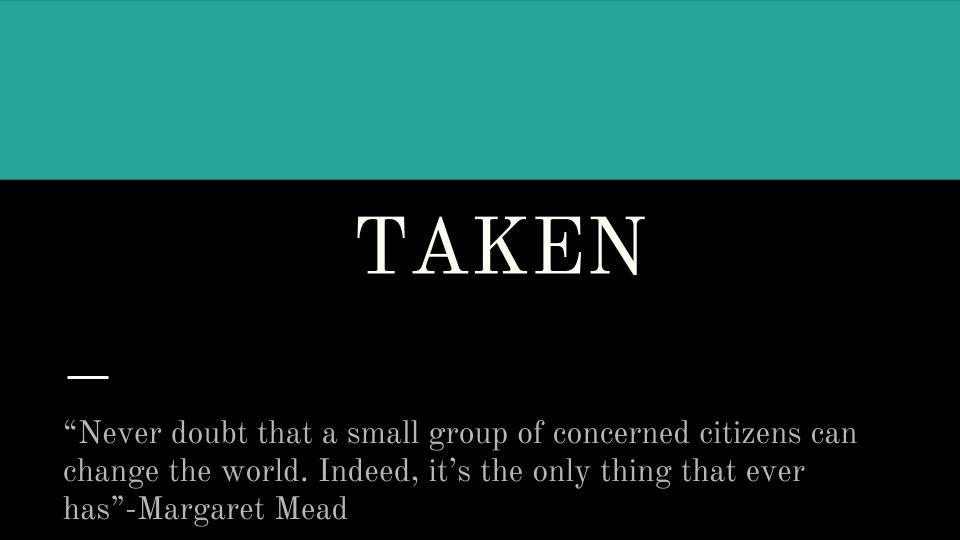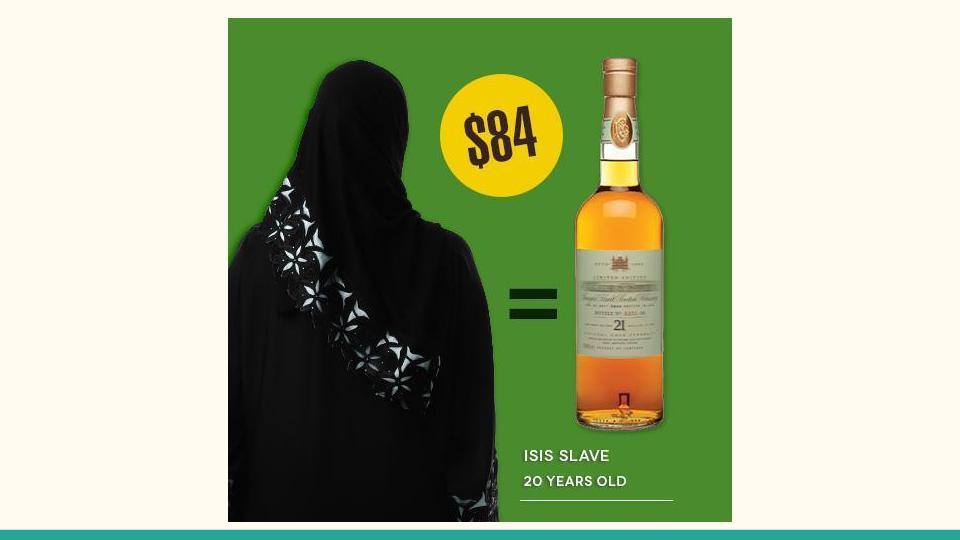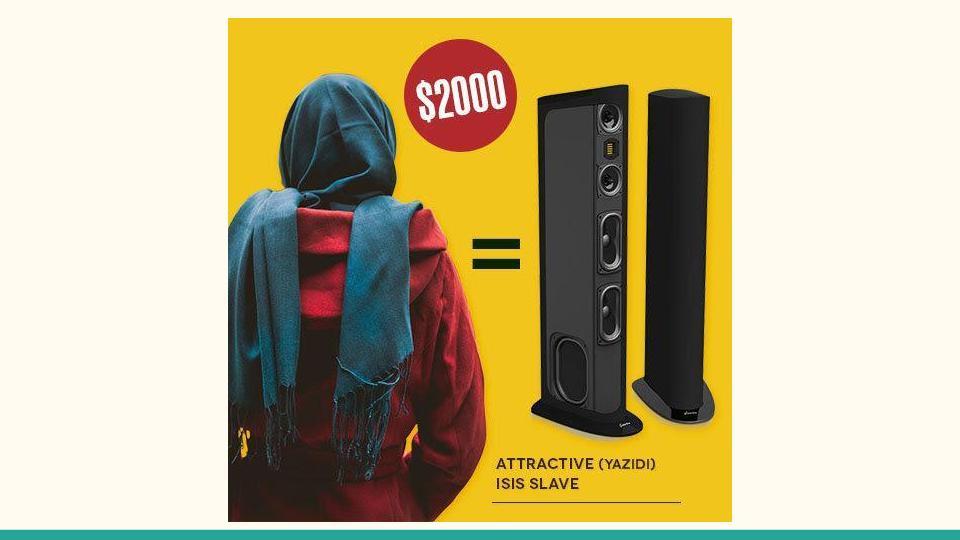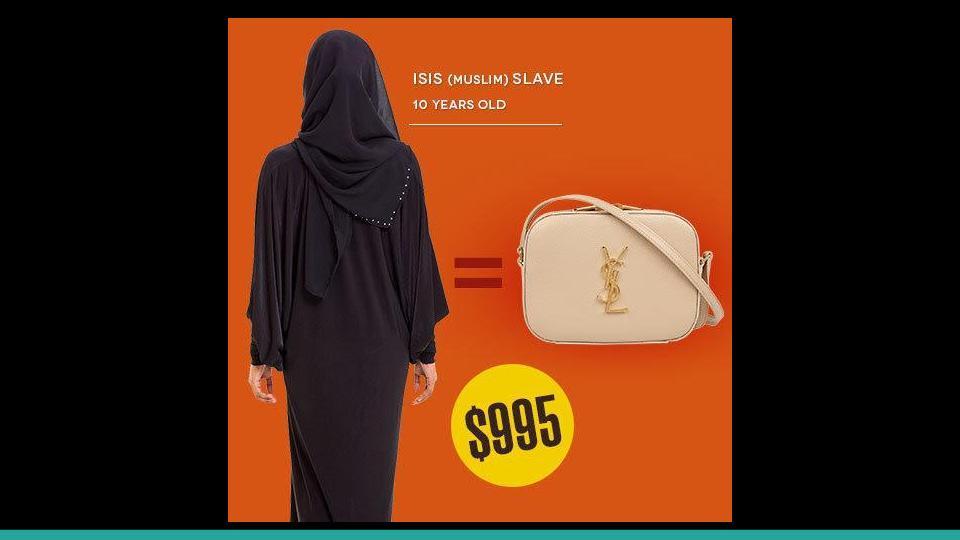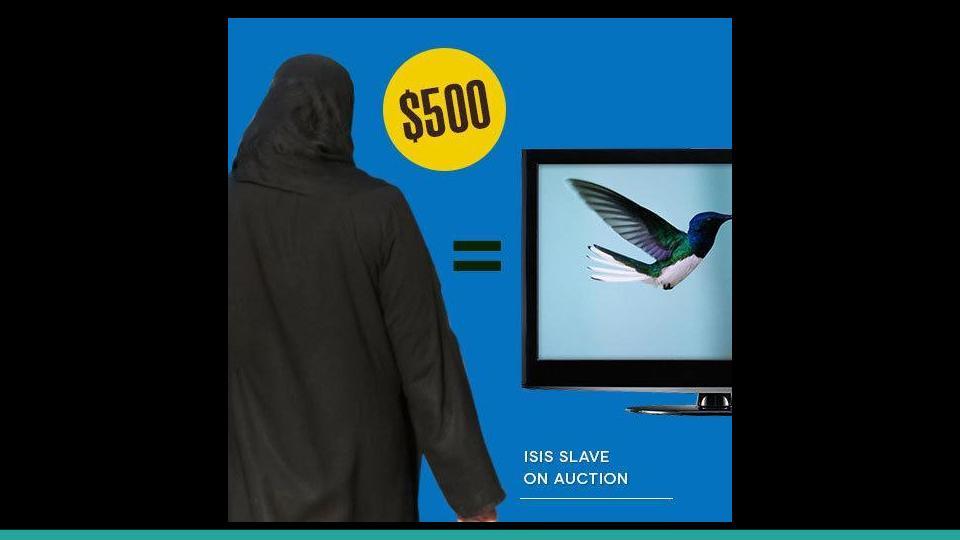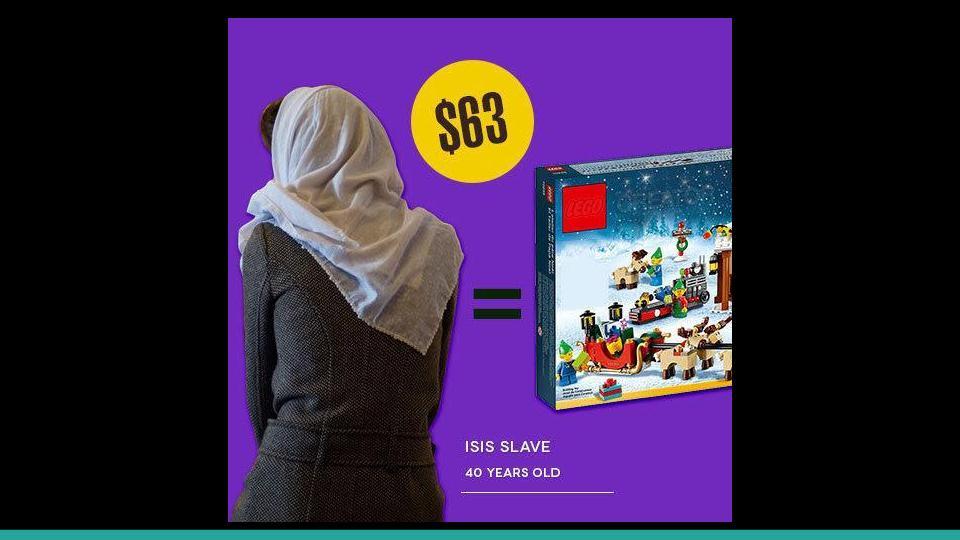 Previous
Next
Resources for Victims and Allies