Congratulations Ridwan Meah!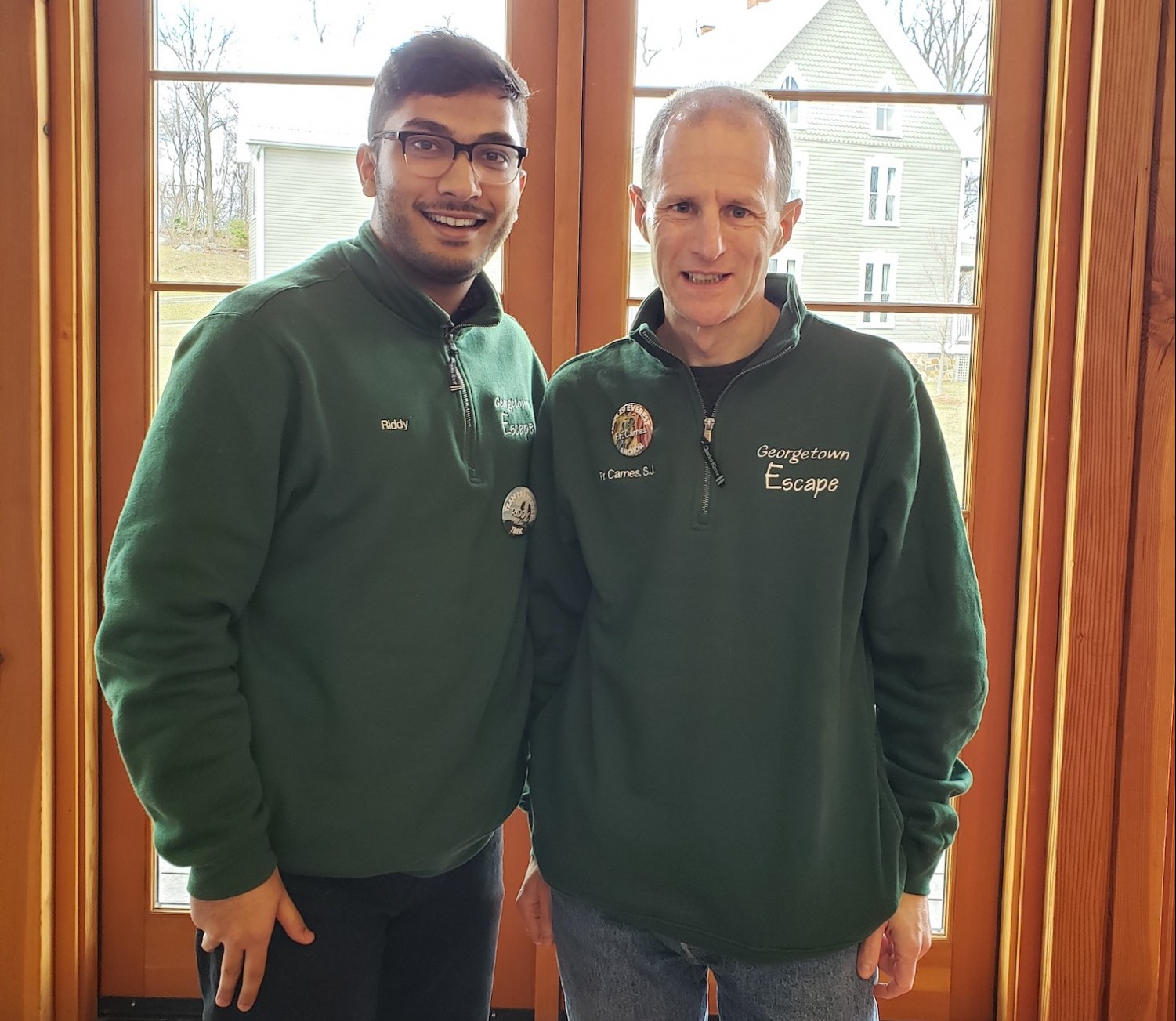 Ridwan Meah had big dreams for his college experience--he would travel to fascinating places, take challenging classes, meet interesting people, and have meaningful internships--but most importantly, he wanted to leave New York City. After four years of commuting an hour each way to Stuyvesant High School, Ridwan longed for the classic college experience of rolling out of bed and into his morning classes. He had mastered the art of sleeping standing up and was hoping he would never have to use that skill again. 
Going away for college is not common in Bangladeshi families like Ridwan's. His summer at Freedom & Citizenship gave him confidence that he would be fine on his own, but it wasn't enough to convince his parents. He laughs when he recalls the early negotiations with his parents, exclaiming "my mom insisted on putting a tracker on my phone, but I won that argument!" It was a family visit to Georgetown's campus for an open house weekend that won his parents over. Since Georgetown was only a train ride away, he came home often his first two years. "A lot of Bangladeshi students stay in New York, and I felt my family was doing me a favor by letting me go away," he explains.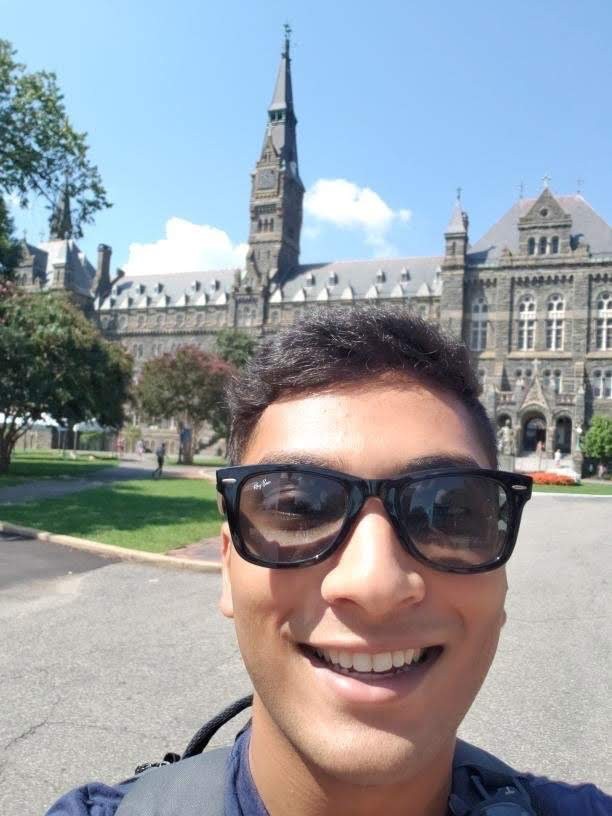 Happy in his new home on the idyllic campus in Washington, D.C., Ridwan made the most of his four years. Coming to campus with an interest in international affairs and politics, Ridwan felt inspired by the D.C. environment. "Georgetown met my expectations in that I've had some of the coolest experiences I could have ever imagined," he declares. "I saw the sitting Vice President, Joe Biden, during my freshman fall. I met people face-to-face like the German Ambassador to the U.S., and the Chief Editor of The Atlantic, and so many speakers from the comedian Hassan Minaj to Senators and Congressmen." 
His coursework reinforced his global perspective, and he most enjoyed classes that gave him hands-on experience with practical skills. His two favorites were a business class that brought students to the Bay Area in California to pitch their ideas, and a social innovation class that paired students with real opportunity investors to make a positive impact in their communities. "I got to work with developers adding residential and commercial space to the Under Armor campus. My classmates and I looked into how we could ensure labor, education, and transportation justice for individuals in the area so they could get good jobs while keeping their homes. We pitched our ideas to the investors at the end of the semester, so their investments would do good in the community without exacerbating problems of gentrification." 
The entire world is ours, there's so much to be learned from our fellow global citizens...it can change you if you pay attention.
After a few years testing his parents with a long distance, he took the plunge, and studied abroad in Germany, something he recommends everyone does if they're able. "The entire world is ours, there's so much to be learned from our fellow global citizens...it can change you if you pay attention." After graduating, he brought his global perspective into business. He now works at AlphaSights, a global "knowledge-on-demand" firm that helps clients from the investment, consulting, and corporate worlds connect with industry experts across all fields.
F&C has had a tremendous impact on me because it affected everything. It defined what it meant for me to be an active member of society...it's had a ripple effect on everything I do and I'm very, very grateful for that.
Outside of work, he gives back to his community by addressing issues of economic injustice. Ridwan founded the F&C Alumni Association in 2019 with a goal of connecting F&C alumni to professional support and career advice within the alumni community. In the early months of Covid, he also got involved in The Virtual Vine to help first-generation students navigate the college application process. He connects his educational justice work with Freedom & Citizenship, saying "F&C has had a tremendous impact on me because it affected everything. It defined what it meant for me to be an active member of society...it's had a ripple effect on everything I do and I'm very, very grateful for that."