Congratulations Darwin Peña!
Editor's note:
This article is part of a series of profiles we're writing on the Freedom & Citizenship class of 2016 to celebrate their college graduations during quarantine for COVID-19
May 26, 2020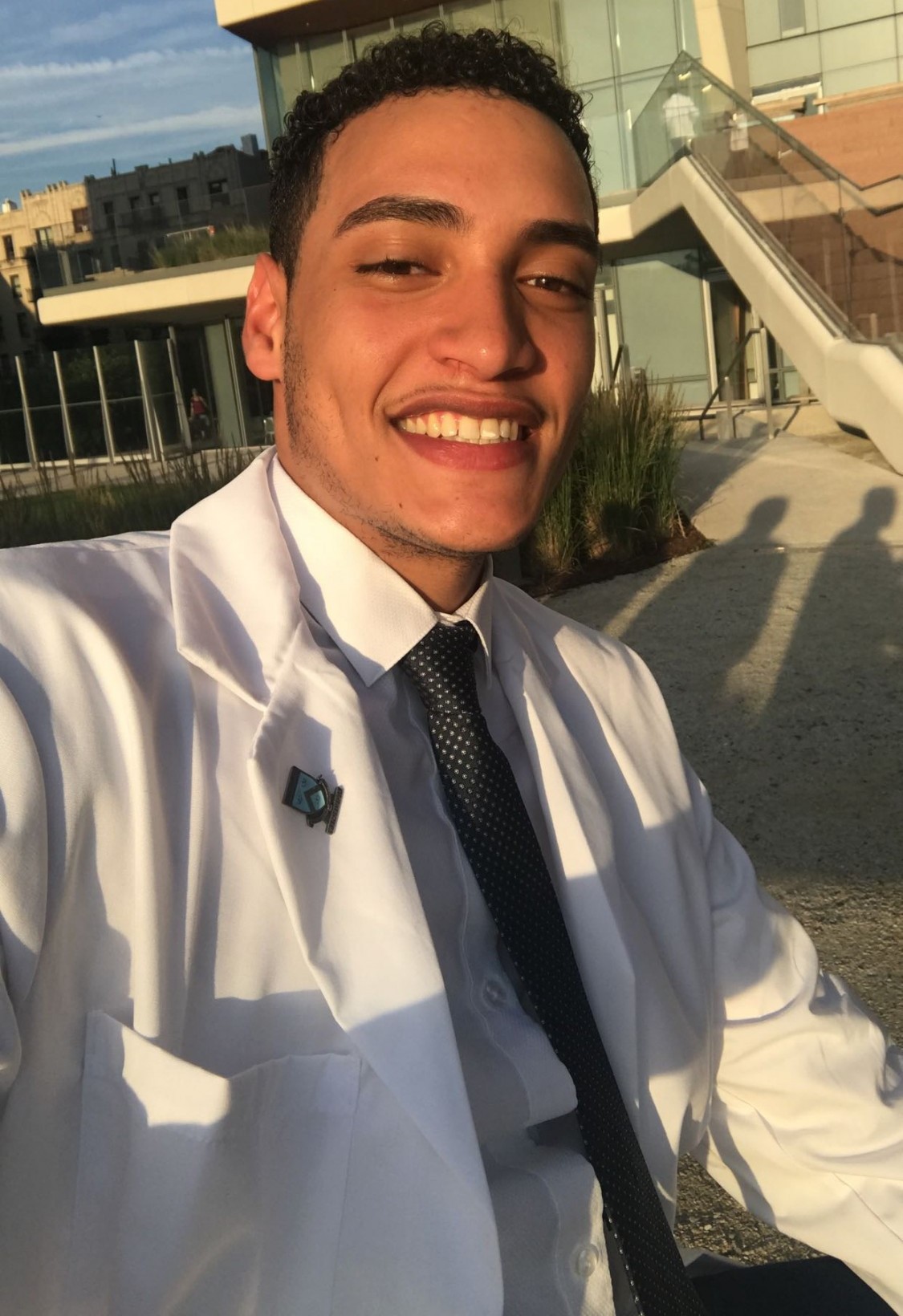 Less than six percent of doctors in America today are Hispanic, and Darwin Peña wants to change that. Even at a diverse school like Hunter College, Darwin only knows three other Hispanic pre-med students graduating with him, and he thinks this statistic is a major problem.
I had to work on getting comfortable being one of two Hispanics in the room. It's fine, but it's not fine. Part of my mission is to increase those numbers, bring in students who come from similar backgrounds as me, and make them successful scientists
When Darwin took his first pre-med class at Hunter, he realized a difference in the room. He came from Manhattan Hunter Science High School where students of all backgrounds were encouraged to pursue STEM fields, so he was shocked by the demographics of his pre-med classes in college. "I had to work on getting comfortable being one of two Hispanics in the room," he recalls. "It's fine, but it's not fine," he admits, adding, "part of my mission is to increase those numbers, bring in students who come from similar backgrounds as me, and make them successful scientists." 

Outside of the classroom he soon became aware of how the diversity problem was affecting care in hospitals. Darwin spent his sophomore summer volunteering at the Emergency Room of Columbia's NewYork-Presbyterian Hospital, where he spent most of his time interacting with patients. The hospital sits in the predominantly Dominican neighborhood of Washington Heights, and there Darwin saw firsthand the pronounced language and cultural gap between doctors and patients. He recognized a serious need for translation, and began acting as an informal medical interpreter. He recounts his reasoning for stepping into the role, explaining, "I was in a unique position to fill that gap, even though I wasn't qualified for that position and shouldn't have been doing it." Because of that summer, Darwin realized big changes needed to be made, starting with getting more Hispanic doctors in hospitals.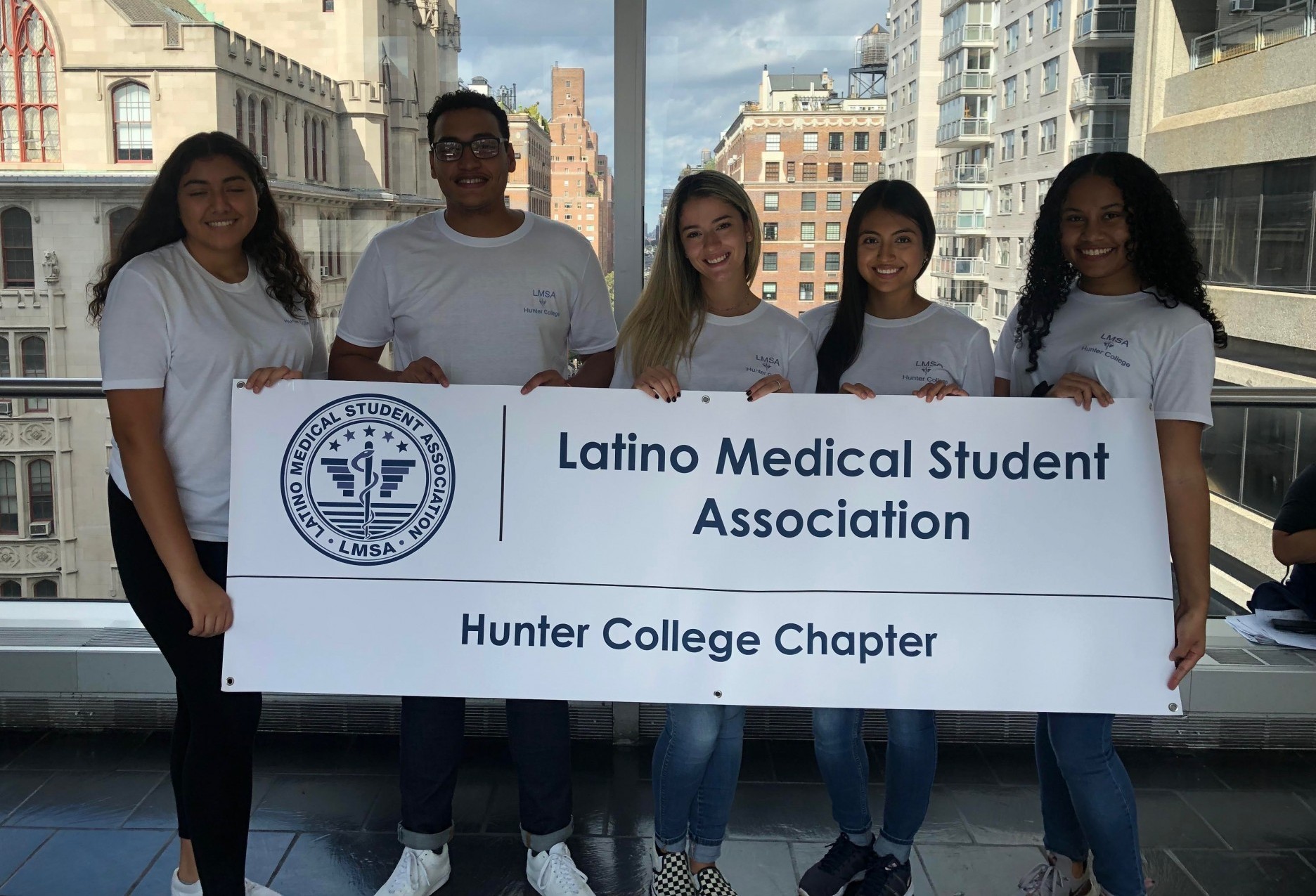 As a result of his experiences, Darwin became an active voice in the fight for more Hispanic opportunities in the medical field. Darwin is on the executive board of the Latino Medical Student Association at Hunter where he addresses the needs of Hispanic pre-med students. Part of the group's work is aimed at making Hispanic students feel comfortable in science classes as well as removing barriers for low-income and first generation medical students. Nationally, one in five medical students has a parent who is a doctor, and many internships and programs for pre-med students are unpaid. Family experience and connections can make a huge difference for students putting together the best resumes for medical school, and Darwin has had to pass up opportunities that his classmates accepted because they were unpaid. He has found ways to make it work for himself by winning scholarships or working second jobs, but he pronounces, "I don't think it should be that way."
With the position of doctor you get a lot of power, and who am I if I don't use my power for good?
Now that Darwin is about to graduate with a major in Biology with a focus in Ethical Philosophy, he is considering what kind of doctor he would like to be. Speaking as a true ethicist, he explains, "the way I think of it, with the position of a doctor you get a lot of power, and who am I if I don't use my power for good?"
Last summer, Darwin found his answer while conducting cancer research at Sloan Kettering Memorial Hospital. As part of his work he gave information sessions on HPV at the Mexican Consulate in Manhattan. In his sessions he dismantled the myths and sexism surrounding the disease and encouraged vaccinations, testing, and treatment. His experience opened his eyes to the powers of public health as he began thinking about the possibilities of preventing diseases entirely. Through his work, Darwin came to believe that all change starts locally, which is why he's now interested in pursuing an MA in public health in addition to an MD.
Darwin will pursue his interest in public health after college with a (virtual) summer program at Harvard studying epidemiology. Darwin has been interested in epidemiology since his Freedom & Citizenship project on Syrian Refugees when he learned about the health problems in refugee camps. "To me, epidemiology is population health, and that civic project was my first step into the world of public health," he explains. While refugee camps present a critical problem for public health officials overseas, he is equally excited by opportunities for epidemiologists to treat disease closer to home, in his own neighborhoods of Washington Heights and The Bronx. Thinking of all the doctors' appointments and hospital bills his neighbors endure, he asks, "wouldn't it be better if we could prevent sickness entirely?"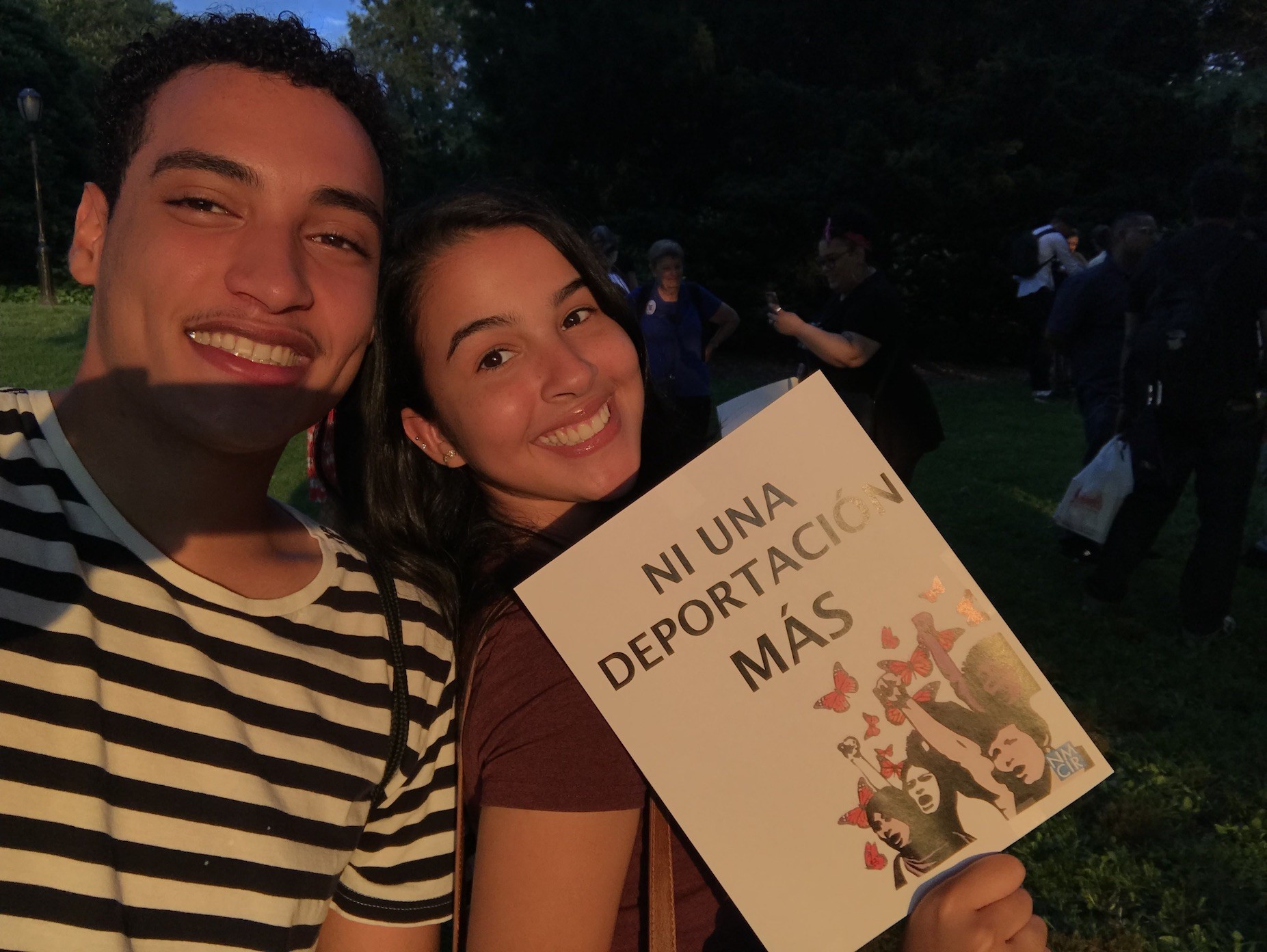 Beyond his interest in public health, Darwin credits Freedom & Citizenship with beginning his activism and giving him the confidence to speak out on topics he cares about; as well as demystifying professors, familiarizing him with college classes, and introducing him to philosophy. But more than anything else, Darwin argues that the biggest benefit he received from F&C were the friendships he made. The bonds he formed in the seminar rooms and dormitory halls of F&C are deeper than those he has made anywhere else, as he explains, "these are some of my favorite people in the world. I always root for them and we're all invested in each others' futures." 
Throughout college, Darwin benefitted from the support of his friends, mentors, professors, and family, but he knows their efforts would have been futile had he not found resilience in the face of adversity. He reflects, "there have been times I've messed up over the four years, but I've learned from those mistakes and learned to see myself as someone more than my grades or failures." As a freshman he remembers being too afraid to ask for help and he suffered for his reticence. Now, he asserts, "I'm more present, prepared, and powerful, and that can really get you places."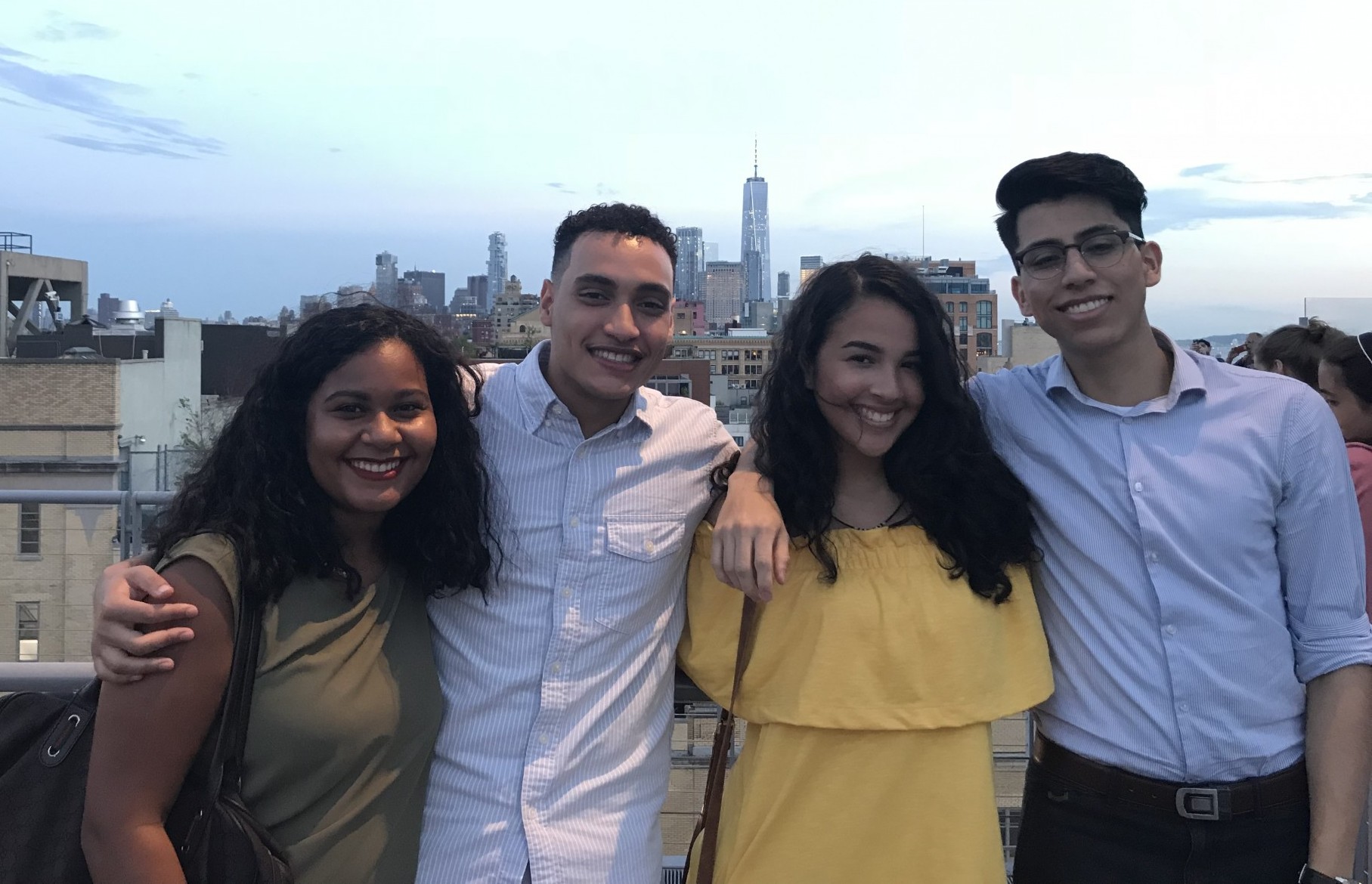 He wishes he could explain to his parents how challenging it was to graduate in four years as a first-generation pre-med college student. "I've learned to become resilient to whatever life throws at me," he reflects, adding, "I may not be able to explain that to my parents explicitly but I know they have some understanding that this wasn't easy for me, especially considering how I grew up and how I was raised. This wasn't easy for anyone, but I did it and now I know I can do so much more." 

Congratulations Darwin Peña, Hunter College class of 2020!