GET CONNECTED:
Organizations That Need Your Help
There are a lot of ways to get involved with promoting mental health awareness. Find the cause that matches your interests and visit their websites to learn how you can support them.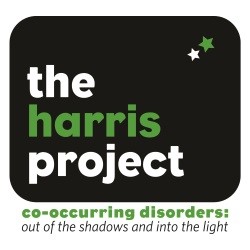 the harris project supports the prevention of co-occurring disorders (COD) through our CODA (Co-Occurring Disorders Awareness) peer-led model, and the development and implementation of best treatment practices (including the building of a co-occurring system of care) to meet the complex needs of the individual.
Interview about Mental Health
Watch our interview with a special guest.