Congratulations Chrisjen White!
By
Nora Kushner Salitan
Ed. Gabriella Ferrigine
November 03, 2021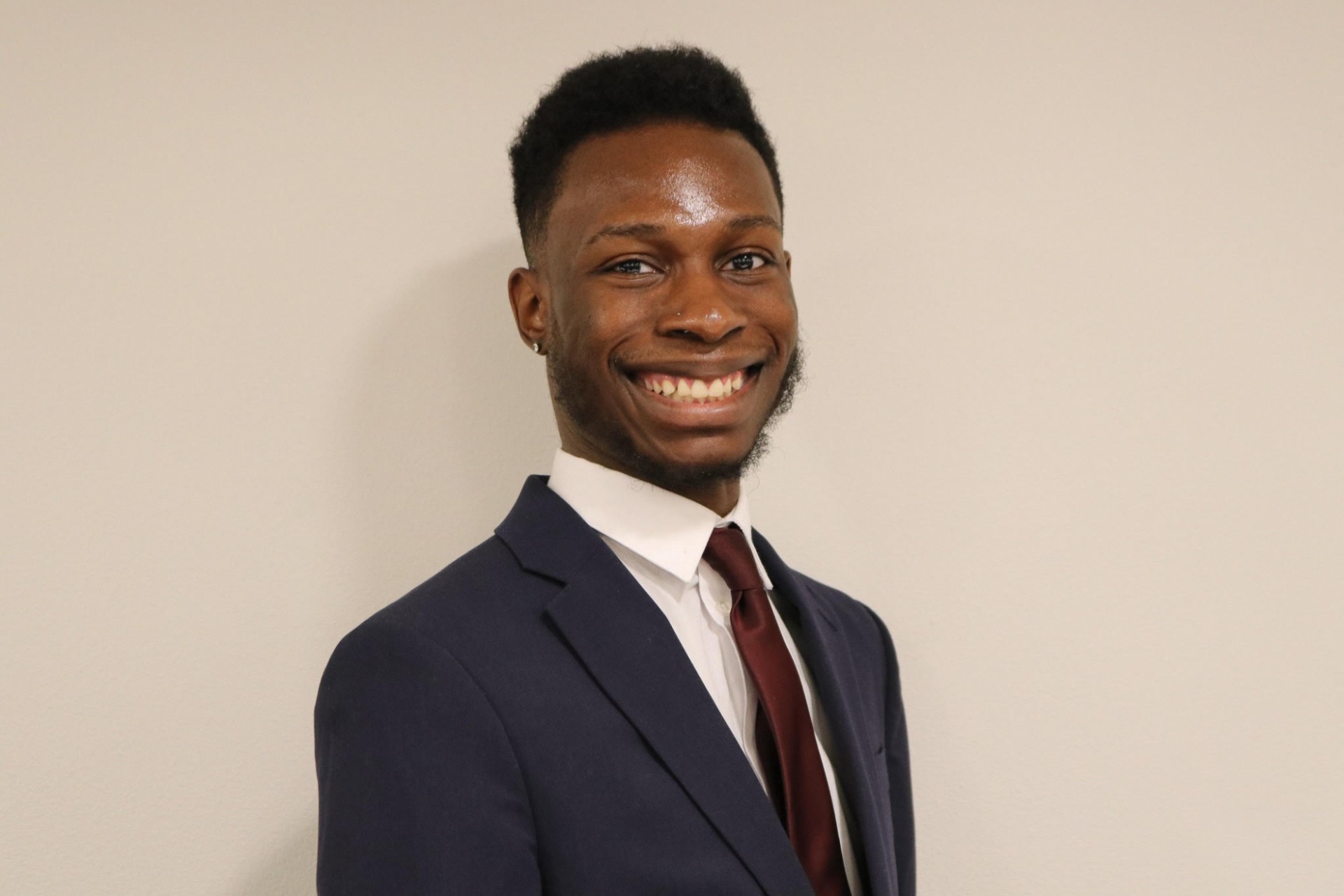 Chrisjen White is a community builder, music lover, business professional, and literary scholar. He is the first person in his family to go to college and as the eldest of four children growing up in the Bronx; he paved the way for his younger siblings. 
In the summer of 2016, Chrisjen participated in the Freedom and Citizenship program, which he said was integral in equipping him with the critical thinking skills he needed to succeed in college and provided a glimpse into college life. Additionally, Freedom and Citizenship forced him to ask questions he hadn't considered and helped him to learn about himself and his goals.
"In F&C I was asked a whole bunch of questions I needed to be thinking about, especially as a young teenager going into the world. I learned so much about myself, about people, about the environment, that continued to push my thinking throughout my college years."
In fact, Freedom and Citizenship did more than provide an excellent academic experience — it also introduced Chrisjen to the University of Rochester, where he would eventually study. During a panel that F&C hosted with representatives from various schools, Chrisjen had a great conversation with the Rochester representative. The rest was history.
Chrisjen began college in the pre-med track, as an Environmental Health major. Science was one of his favorite subjects in high school. However, once in college, Chrisjen made the bold decision to reevaluate his interests, and after taking an English course he loved sophomore year, he switched majors. He double majored in English, on the Language, Meaning, and Communication track, and Business. Once he switched majors, Chrisjen loved every class he took, but one of his favorites was Environmental Apocalypse and the Anthropocene taught by Professor Leila Nadir. The course included a visit to a Native American community where students learned about the indigenous relationship to land. Professor Nadir became a mentor to Chrisjen. They got lunch, spent time chatting in her office, and Professor Nadir provided support and guidance. 
"I know there are a lot of scary stories about professors, but there are some really nice ones who care about their students, you just have to say hi."
In addition to his rigorous academic track, Chrisjen was involved in various clubs at Rochester, serving as the concert chair for the student programming board and helping to plan the annual spring concert. Chrisjen was also the business manager for Partners in Reading, a club with more than twenty members that tutored students in public schools in the Rochester area. When the club transitioned to an online format during the pandemic, Chrisjen managed the interactions between tutors and schools.  
When asked what he was most proud of during his college career, Chrisjen said making Dean's List. After a challenging freshman year, Chrisjen worked tirelessly to succeed academically. During the COVID-19 pandemic, he lived on campus and had to balance a job at the school gym with an ever-increasing workload and stringent restrictions. Making the Dean's List symbolized all the struggles he had overcome.  
Chrisjen is interested in pursuing a career in marketing, communications, or banking. He recently started a four-month investment banking internship at JP Morgan doing research and data management. He wants to give back to his community, which he credits with helping him get to where he is today. Chrisjen believes one of the biggest issues in his community is a lack of financial literacy. He wants to pursue a financial services career so he has the tools to teach his community strong financial skills.
"There are always people around you who want to help. Especially as a First Gen student, it can be really hard to find people who understand what college is like. But talk to your parents, try to explain. Talk to your friends, they are going through the same thing!"
Chrisjen offered this piece of advice about using resources at your disposal to Freedom and Citizenship students starting college: "There are always people around you who want to help. Especially as a First Gen student, it can be really hard to find people who understand what college is like. But talk to your parents, try to explain. Talk to your friends, they are going through the same thing!" 
Chrisjen also observed, "It's OK not to have a plan after college. It's OK to take a break — four years is a really long time. It's OK to stop." Chrisjen said at times he found it hard to ease off the pressure he put on himself but he ultimately realized, "There's no rush, the time will come."